We're back from plundering our subdivision...and plunder we did. Our estimate is 6 gallons. And dentists all over the Treasure Valley are punching the air...

Enough of that, on to the pictures...(most of which were taken by my mother, who's a better shot than I am)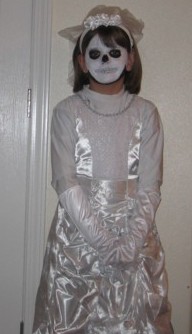 My daughter's feminist commentary on marriage. At first, she was just going to make a cute bride (no, not the Uma kind, alas). But then she and her mom got talking...blood, gore, monster masks were considered, but in the end, they went with this. We really should've got some black roses to go with it, dontcha think?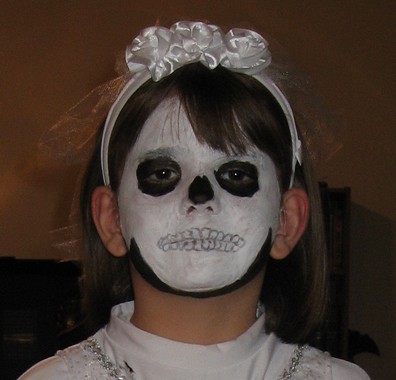 TLomL's getting pretty good at this skeleton-face makeup...maybe the Insane Clown Posse could hire her.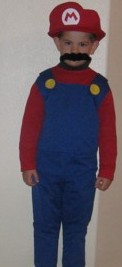 Took us about 14 seconds of shopping before Arnold found this. If only they were all so easy.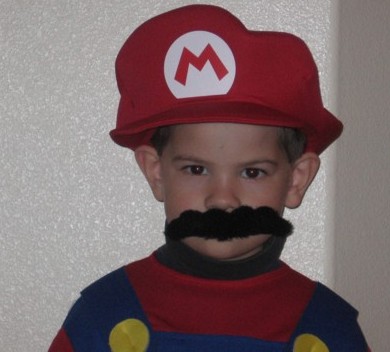 The number of kids we passed shouting "Mario!" last night (most of the older boys doing a spot-on impression), I'm surprised our subdivision wasn't invaded by Nintendo copyright lawyers.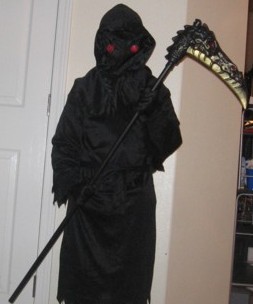 Samwise had come up with this idea of a Grim Reaper with glowing eyes before we went shopping for costumes, and had settled on something else after not finding the pieces he wanted to assemble it. Naturally, as soon as we purchased something else, he stumbled on to it in a pre-assembled kit. And then when we found that scythe? Such joy. It's like I'm raising 'Chainsaw' Gremp.

Oh, don't call him a Jawa Reaper, he doesn't like it. Even if that's what this totally looks like.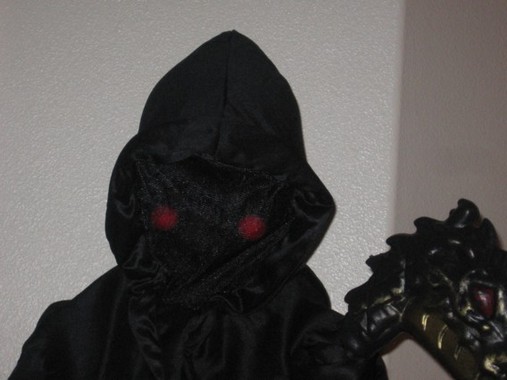 The eyes on that fade in and out...making the whole picture taking experience so much fun.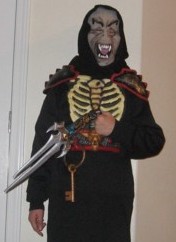 Frodo's costume's label called this a Gatekeeper, but he looks nothing like Sigourney Weaver if you ask me (even without the mask). So I asked myself, what would Giles or Wesley call this, and decided he needed to call himself a K'col'Yek monster.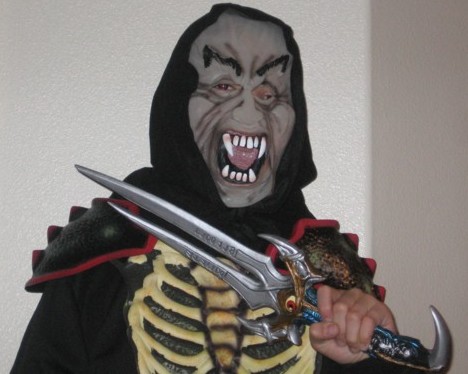 No, that isn't the Eye of Thundara in the hilt there

(I checked)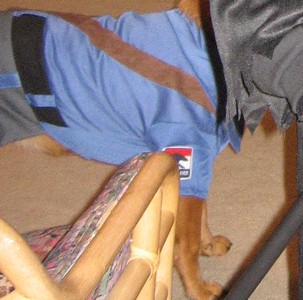 I've mentioned before how difficult it is to get a picture of WonderMutt. This is the best I could do thanks to some creative cropping.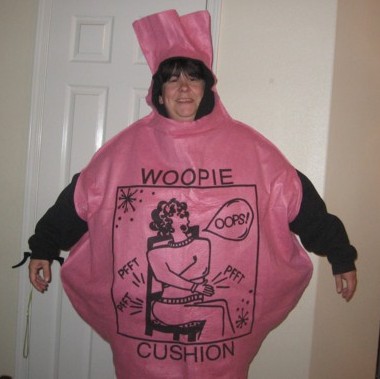 My wife, ladies and gentlemen...

(it'll help to read that in Peter Bishop's sardonic drawl)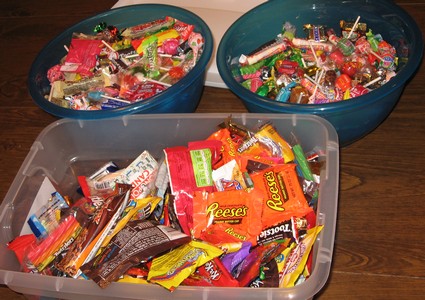 Our Haul. 14 lbs. 14 oz. (and they probably ate a bit more than 2 oz. before it was weighed it.) This is truly embarrassing...when I was a kid, my mom'd have made us quit if we came close to filling up one of these containers. And this is just from strolling around the neighborhood...no real effort.
Me? Oh, I went as an
Adam Sandler song
.